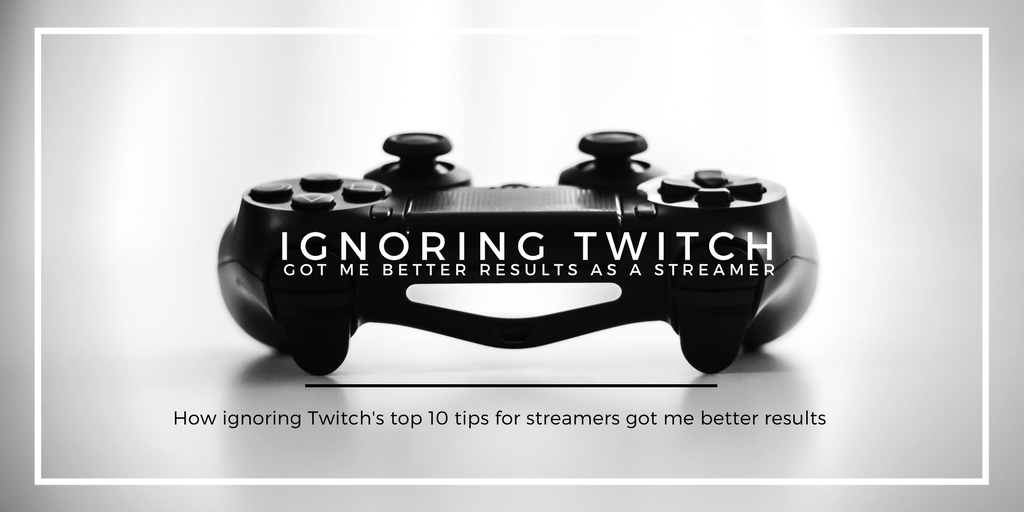 Looking back at my time as a #videogamestreamer, I can think of quite of few things that I did differently as a #streamer.
Know what you want to get out of streaming
I most definitely did not know what I wanted to get out of streaming. Obviously, the #goal of Pig Pilots is part of every single #pilotidea, but I didn't start with specific intentions for streaming. I allowed myself to learn and grow, and develop the channel and community along the way. In that sense, it was very organic, and my viewers played a huge role in determining my channel's style and goals.
Look at what makes other streamers successful
I very intentionally stayed away from other streamers, because I didn't want to emulate anyone else. I knew that I didn't know what I was doing, and it would be far too enticing to just copy what everyone else was trying. But if everyone is doing something, you're not going to stand out. So, I didn't even look at another stream until I nailed down my own channel's #brand and #community.
Look to maximize your audience reach from day one
Alright, this is a pretty vague tip to say the least. You can read in to it whatever you want. Market yourself! Use #socialmedia! Network with other streamers! Tell people about your stream!
I did use social media, but initially saw very little #engagement there. I was starting from a network of 0. I also was not part of any #gaming communities, since I was new to video games, so I didn't have an established network to help me out. Most of my viewers and followers came from a slow build up of Twitch's browse page and word of mouth, with a few trickling over from social media.
But don't expect to be an overnight success
I 100% ignored this. I worked very hard to create immediate success – that's what Pig Pilots is all about. Of course, I tried to be realistic with the
metrics of success
and mini-goals along the way. But I was not willing to accept little to no viewers or engagement as as symptom of just starting out, which is probably why I
made affiliate in month
despite no previous gaming or streaming experience.
Observe the rules of supply and demand. Find your niche while also noting what your audience wants
This is one that I did follow, though, without realizing it. Initially, I spent my streams learning and playing different games just to see what I liked and how quickly I could improve. I streamed more then less, at different times, on different days. I continually changed it up to see what worked – both for me and my viewers. I asked for feedback regularly (maybe annoyingly often?) and immediately implemented what my viewers suggested. I quickly discovered what worked and what didn't.
Oh man, did I learn this the hard way! At the beginning of my #streamingcareer, I would hop online just a few minutes before I wanted to start streaming and scramble to get everything ready. I then started to give myself an extra few minutes each stream thereafter until I finally realized I needed at least half an hour to get myself squared away.
By the end, I had created a #streamersnackbox that I filled up every day with healthy (okay, mostly sugar) things to eat, in order to cut down on my stream breaks. I also switched from coffee to tea (which was a big deal!), so I could quickly caff up for
long streams
.
Consider your presentation style
After achieving affiliate status, I hit a plateau. I wasn't sure if it was because I was having an off week, spring break was taking people offline, my chat was broken, moving away from the noob vibe was turning people off, or something else altogether. I looked at some recent broadcasts and realized that I had been so tired I had hardly been talking – a big change from my earlier streams. So, I changed my presentation style... every hour... for 12 hours! – and I found what worked for me.
Be a reliable broadcaster
Everyone and their mom talks about how important it is for streamers to have a stream schedule. Why? I'm not a brick-and-mortar shop. If someone really cares about when I'm streaming, they can sign up for streaming notifications by following me.
In fact, I honestly believe that not having a schedule (but streaming regularly) encouraged more people to follow. I would even announce on stream that I stream regularly but don't have a schedule, so you can either follow for notifications or check back every 5 mins to see if I'm online. Worked like gangbusters!
Keep them coming back for more
Again, this is super vague and it's only meaning is what you read into it. This advice basically says have that undefinable, unique quality that will rocket you to success. Don't worry, I did that one! 😎
tl;dr Twitch shares their top 10 tips on how to be a successful streamer. Here's why I got better results by ignoring them.
Author Bree Weber Published 3/17/2018, 11:00:43 AM Permalink