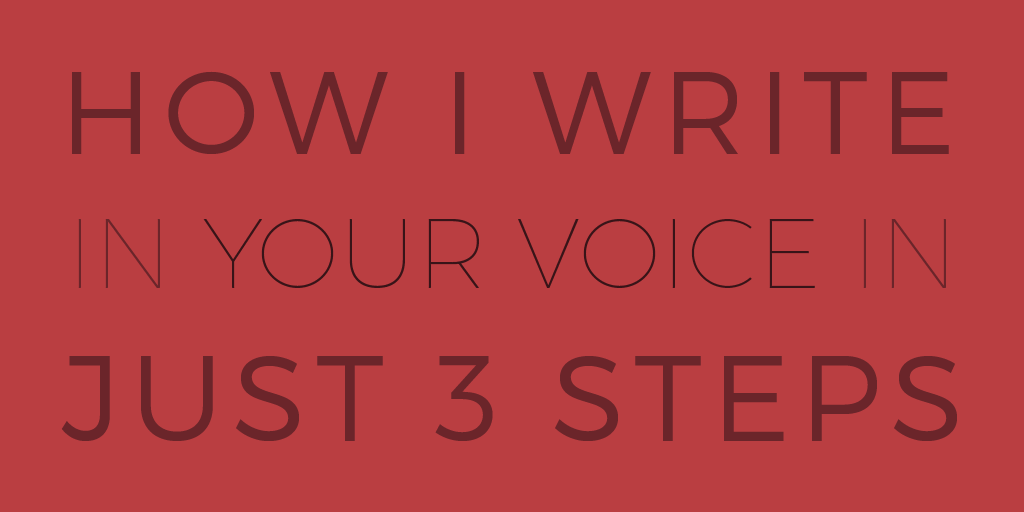 "It's a little creepy how much you sound like me. I didn't even tell you half of this stuff. How did you do that??!!"
– Client
I like to think of copywriting as the subtle science and exact art¹ of balancing someone's unique way of expression with their clearly-defined business goals.
That's not always easy, which is why I created a 3-step process for myself.
#copywriting #system #branding #contentmarketing #digitalmarketing #emulating #copywriter
¹ Thanks, Severus Snape
Author Bree Weber Published 7/10/2018, 3:07:52 PM Permalink