I met my first #contentwriter #conditional! 🎉🤩🎊
I earned over 500 #PigPoints™ in #Popularity from #Fiverr
Each view or click = 14 PigPoints™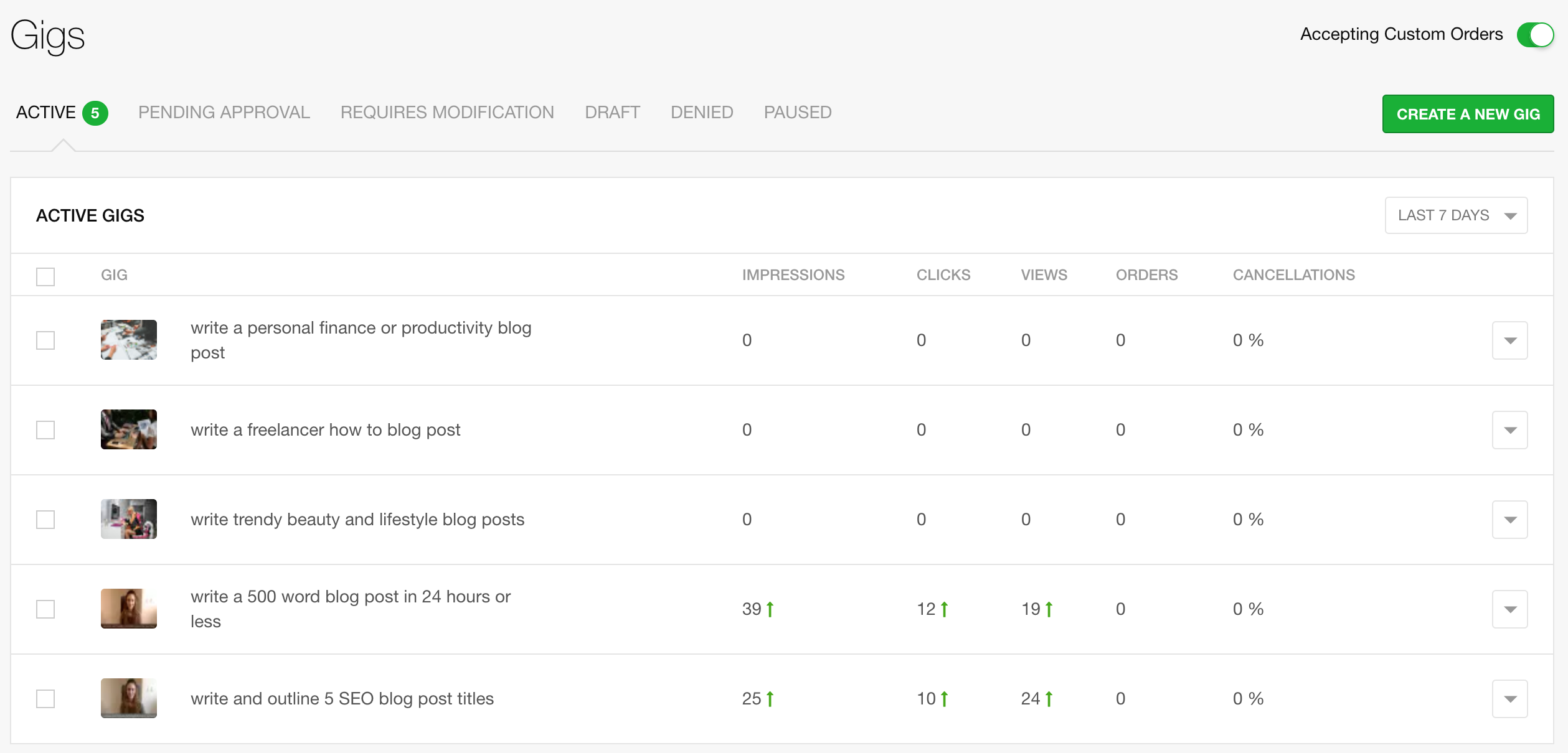 You can see that I didn't receive any impressions, clicks, or #views (let alone orders or cancellations) from the top three gigs, because I only created them earlier today.
I made a lot of changes to bottom 2 gigs listed trying to figure out what works and how to get engagement. Over the course of this week, after setting up the original gig details, I:
revised the description
recorded and uploaded a video
uploaded new, customized images
changed the pricing structure
changed the title
recorded and uploaded a new video
changed the title again
changed the description again
lowered the prices
reduced the turnaround time
changed the title again
changed the pricing structure again
Even so, there were some things I couldn't change.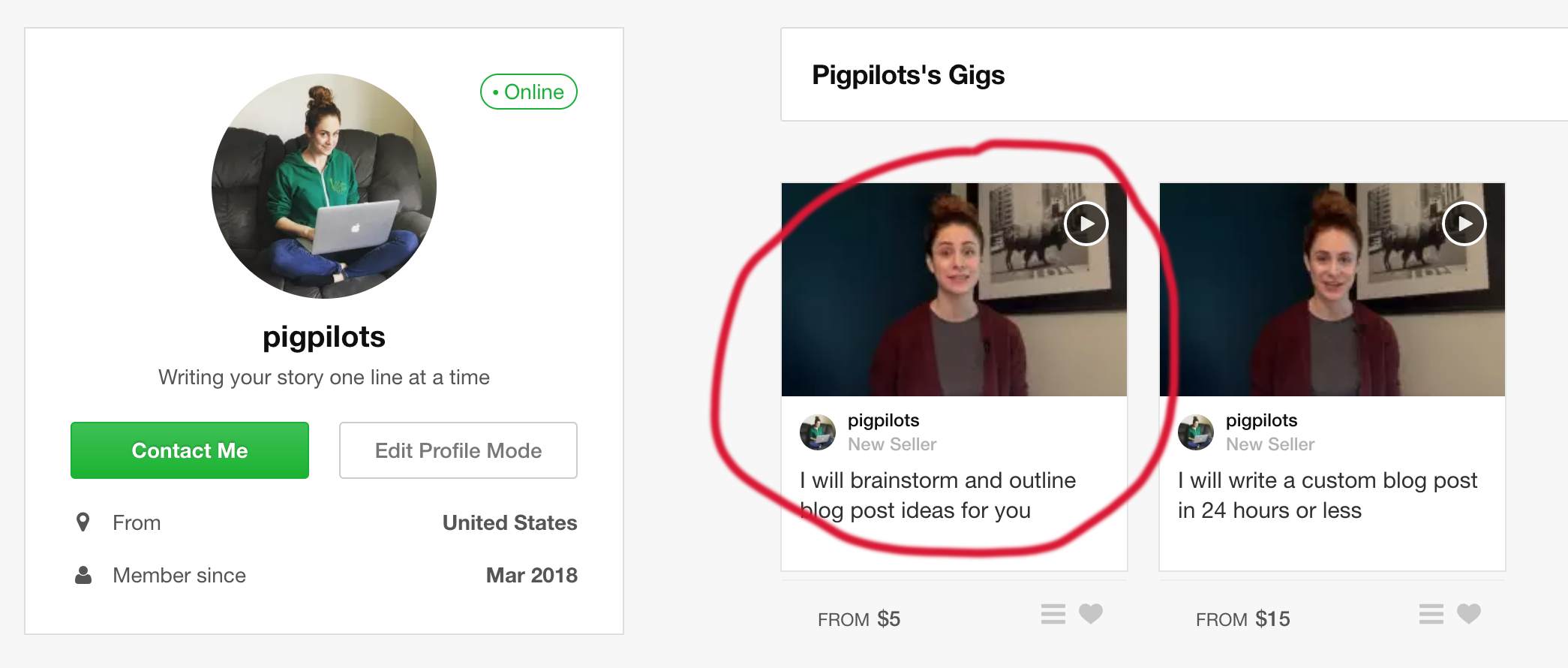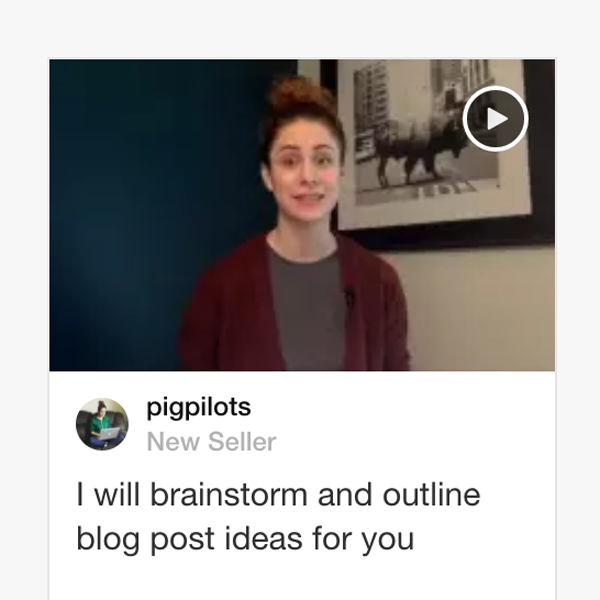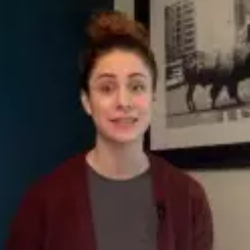 Why do I look scared in the video preview image‽‽‽
Anyway....
I chose not to include impressions (number of times my "gig" shows up as a thumbnail) as a Popularity Action, because someone scrolling through a search page with my face next to a 100 others may or may not even notice me.
Initially, I chose to include clicks (from those impressions), but looking at my results, I realized that I'd be counting these numbers twice in my points calculation since they're technically included in views.
So, I've revised the Popularity Action conversion to PigPoints for Fiverr to:
Each view = 14 PigPoints™
In any case, 14 PigPoints x 43 views (24 from gig 1 + 19 from gig 2) = 602 PigPoints™
Since I needed at least 500 PigPoints, it's a #success! That means I extend this #pilotidea for another week, and the popularity conditional drops off until I meet a monetary conditional.
Since I have new platforms, I really need clarify the Engagement Actions for each platform, or find replacement platforms. All of which, I'll do before Monday!
tl;dr I earned PigPoints and met a conditional as a content writer. I changed up my approach a lot, including what counts towards PigPoints conversions. I'm extending my pilot idea for another week, but the popularity conditional drops off. I'll have to meet a monetary or engagement conditional next.
Author Bree Weber Published 3/23/2018, 8:25:58 PM Permalink