Pinterest Strategy Update
I opened a business Pinterest account a little over a week ago (on 2/17/19) to test out a pinning strategy. I'm interested in driving #traffic to my website, but I don't want to spend a ton of time doing so.
Currently, there's no ROI in traffic.
So, I'm being careful with my time: where I spend it, how I track it, and what it gets me.
In the last week, I've pinned 3 images to 1 board, which 8 people have seen, but not engaged with.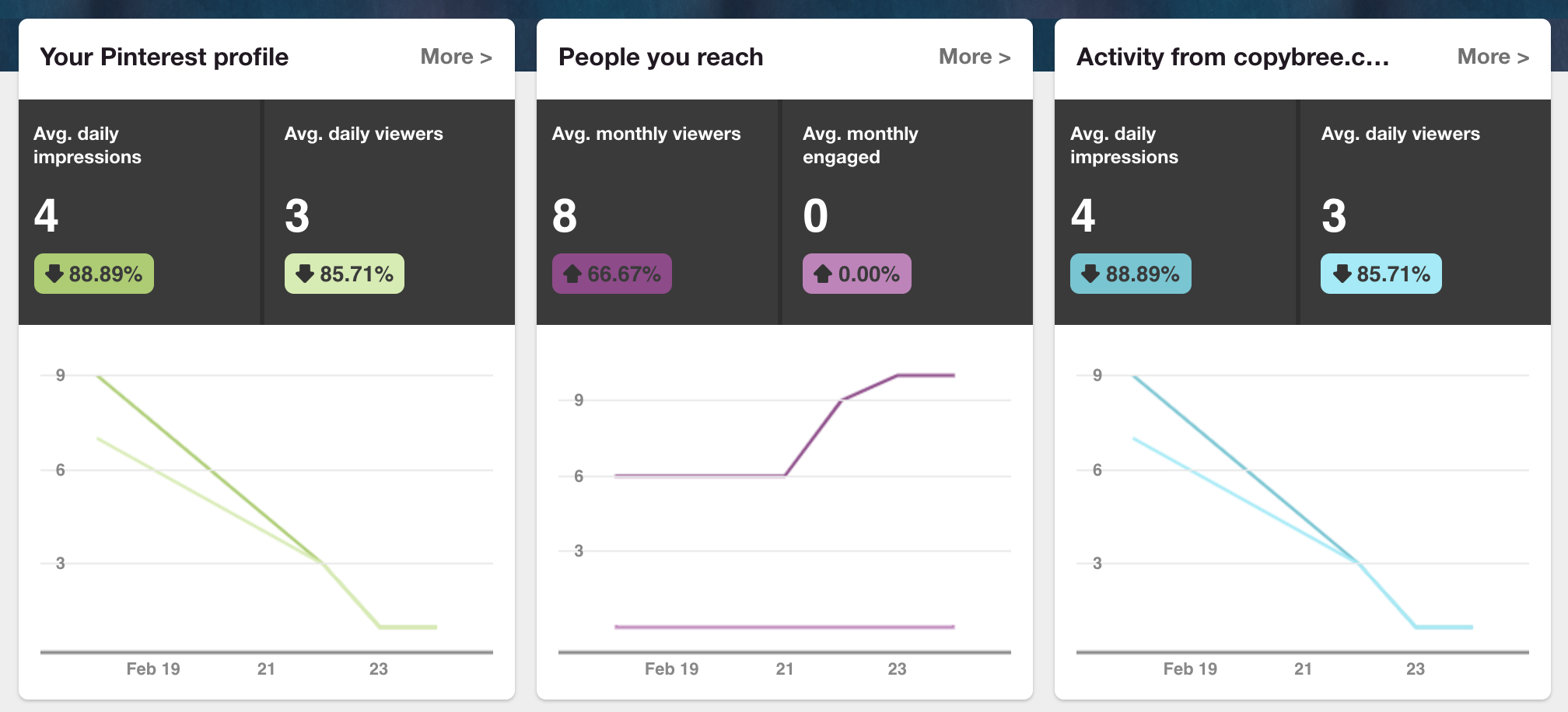 Everything I've read about #Pinterest strategy is incredibly reminiscent of every other social media strategy I've seen:
Post/Pin every day, multiple times
Engage/Like/Comment/Repin others
Use a lot of #hashtags
Be consistent
I can't decide if I'm being discerning by not wanting to put in time to what appears to be a #lottery-based system — or if I'm being obstinate by not putting in time to what everyone else is calling a tried and true method.
It's just that I don't want to have a business like everyone else.
So, clearly, I need to be doing things #differently. But what are those things? I guess I need to #brainstorm more.
tl;dr Pinterest — like most other social media strategies — seems to be based on spending a lot of time, every day, consistently, to maybe get some traffic. Where's the ROI? Is this really the best (unpaid) way to generate interest in a previously unknown business? I'm not so sure.
Author Bree Weber Published 2/26/2019, 1:25:33 PM Permalink