Nobody cares about the website
After running this launch period for the alpha release of Kickass Content Coaching, I went back to look at the stats. Of course, these aren't entirely accurate because tracking never is and also because not everyone allows cookies. These numbers are all from Squarespace.

About 100 checked out my site between January 15 - January 30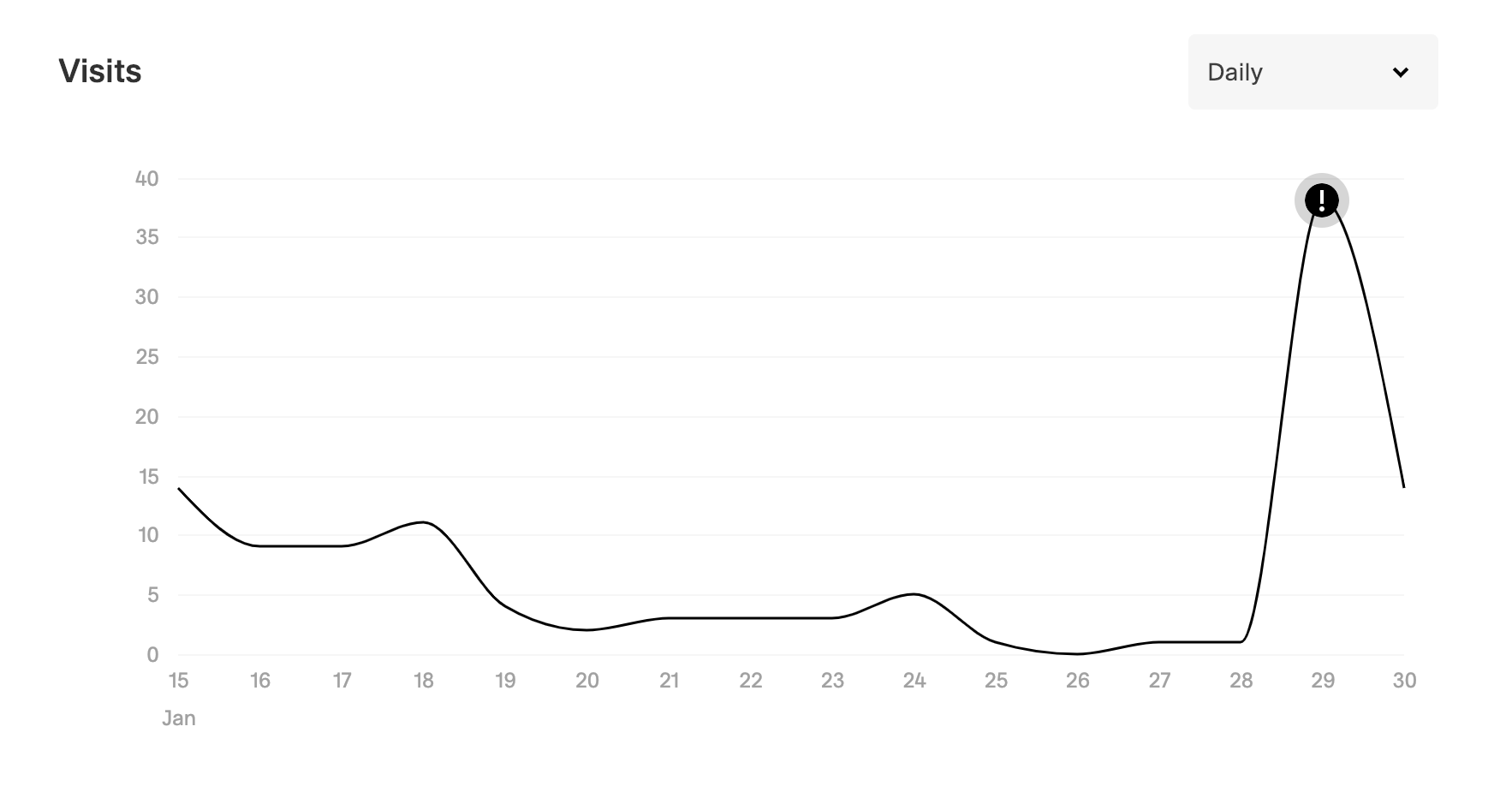 You can see a bit of spike (15 views) on the day of launch, and most of the upticks were from the days that I really got behind the marketing. But there is an anomaly on January 29th... 🤨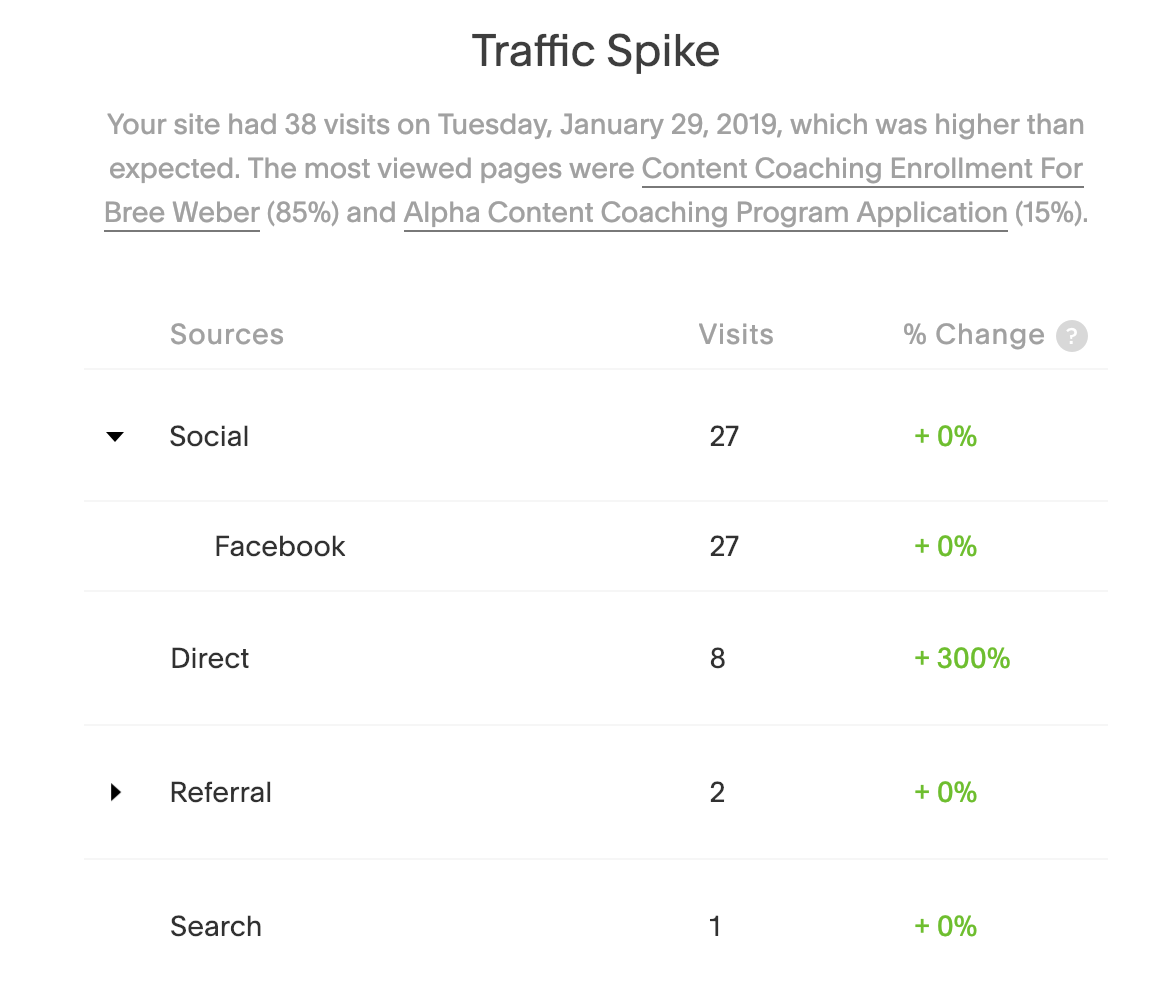 Most of the traffic is from direct sources (probably my emails and sharing directly with people). There was a huge increase in traffic from Facebook —
a platform I'm not using
— which I believe came from peers who offered to share the link with their network.
I got 0 enrollments as a result of my website
And Instagram is worse
I use a free resource called Linktree to track who clicks on my profile bio link. Instagram brought a whopping 3 people to my website, and if we assume half were accidental clicks... well, obviously Instagram isn't bringing in traffic.
Most will say I just don't have the following, which grew from 75-125 during this launch period. But, even if I had triple my audience size, I don't think I would have seen results.
At least not the kind I saw from contacting people directly and sharing the program with them. Now, it's time to figure out how to scale that approach.
#didnotproofread #backtowork #instagram #website #squarespace
tl;dr The marketing channels people say are a MUST did pretty much zilch for my launch. In this case, it was the grassroots approach that worked, but I want to scale it for my next launch, so I can see bigger results without exponentially adding to the time involved for me.
Author Bree Weber Published 2/1/2019, 10:01:38 AM Permalink