This week is all about #newbusiness. That said, I've just hit a new #milestone 💎!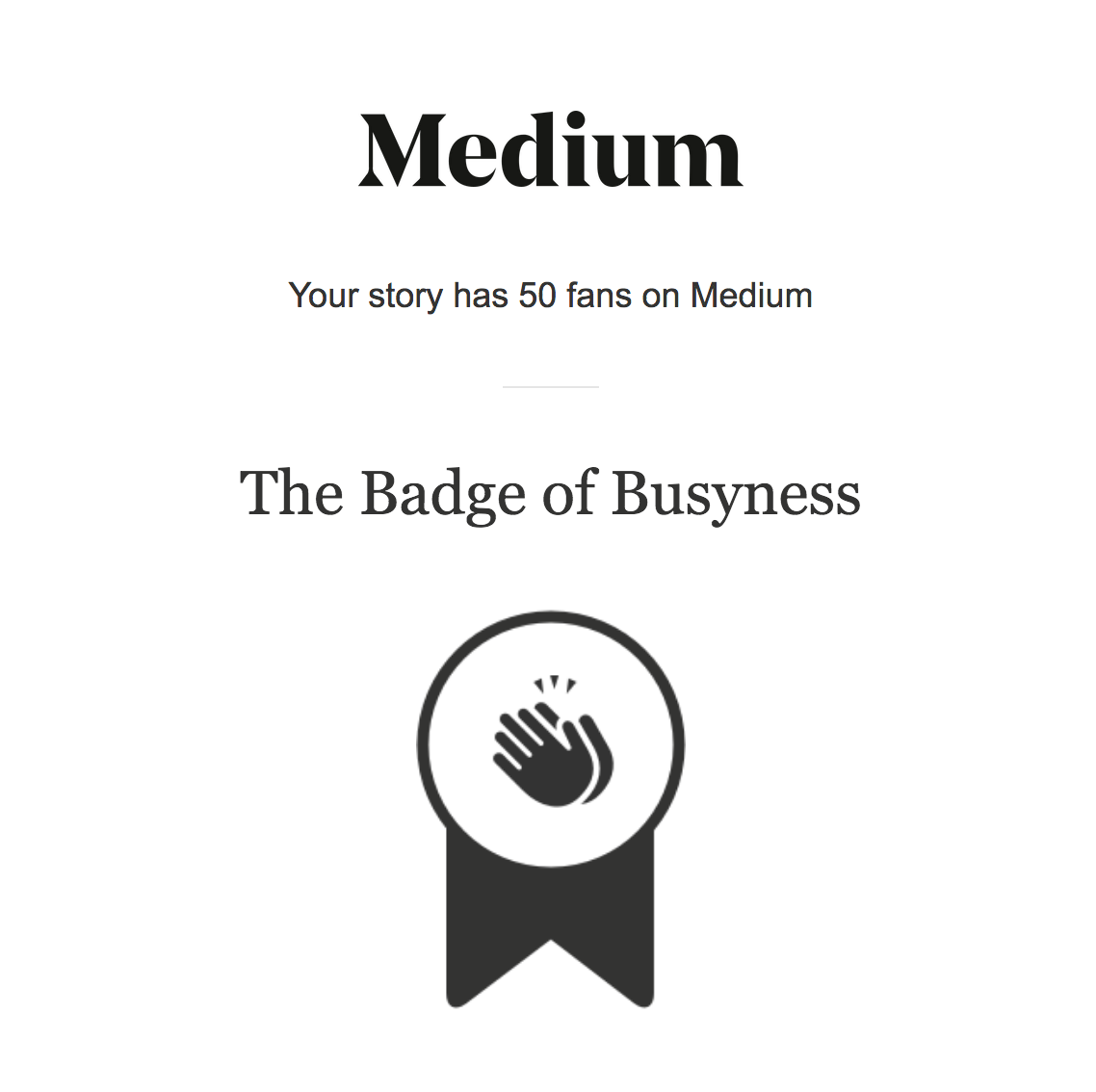 That's now a few milestones I've hit with #Medium, and it's encouragement for me to get back to the #platform. It's a great way for me to share my experiences and thoughts, but it's also a potential path to showcase my #writing and attract new clients.
So far, I've gotten a few successes under my belt:
✅Joined Medium's Partner Program
👀 Over 3k views of my articles
💰 Paid out for 🔒article
🤩 Over 50 fans on 1 article
🤓 Over 50% read ratio across all of my work
😍 25 Followers & counting
I lost some #followers after retracting from the platform – which I totally understand because I would have done the same thing 🤦‍♀️ – so I'm hoping to #grow that number again.
All in all, I'm exploring new ways to connect with potential clients
I've been incredibly lucky (if hard work + dedication = luck) to have had every single one of my clients who approached me for a one off project turn into a repeat client. 43% of my clients have signed onto retainer packages, and another 28% have expressed interest, which would mean over 70% of clients chose to make a long-term monthly commitment to work with me.
I want to keep growing 🌱, of course. I'm super excited to learn what pathways work, especially because as all the typical and suggested options fail (as they tend too)
I'll need to get creative with my approach
. I really ramped up my efforts on
Instagram
last week and am planning to continue exploring it into July. As mentioned above, I'm returning to Medium. But I also want to revisit some other platforms like LinkedIn and ClearVoice.
There were several platforms I disregarded in previous weeks because they didn't provide metrics to track popularity or engagement. While I'm still measuring those for my own interest, they are no longer #conditionals and therefore back on my radar. I'm curious to see what works out!! 🤔
#backtowork
tl;dr I've had a ton of success with turning colleagues and one off projects into long term clients, especially after launching retainer packages. Now, I'm focused on finding new clients to add to my list. 🤞 that Medium is a possible pathway.
Author Bree Weber Published 6/26/2018, 12:26:19 AM Permalink