I'm back from vacay 🏝
There wasn't a beach, but I did enjoy spending some time with my best friend back home.
This week is basically only about 3.5 days long, because of two reasons. For starters, I took Monday off to spend with said best friend back home. I flew back this morning, but am starting the work day pretty #late. I'll be making tomorrow a short work day for some more planned #travel to see family. It's making for a slightly #stressful week.
While it's stressful, I'm not going to slack off or get discouraged. I just need to work smart and make the most of my hours. I have a strong to-do list, and I'm sticking to my self-made deadlines.
I did get this message while I was gone...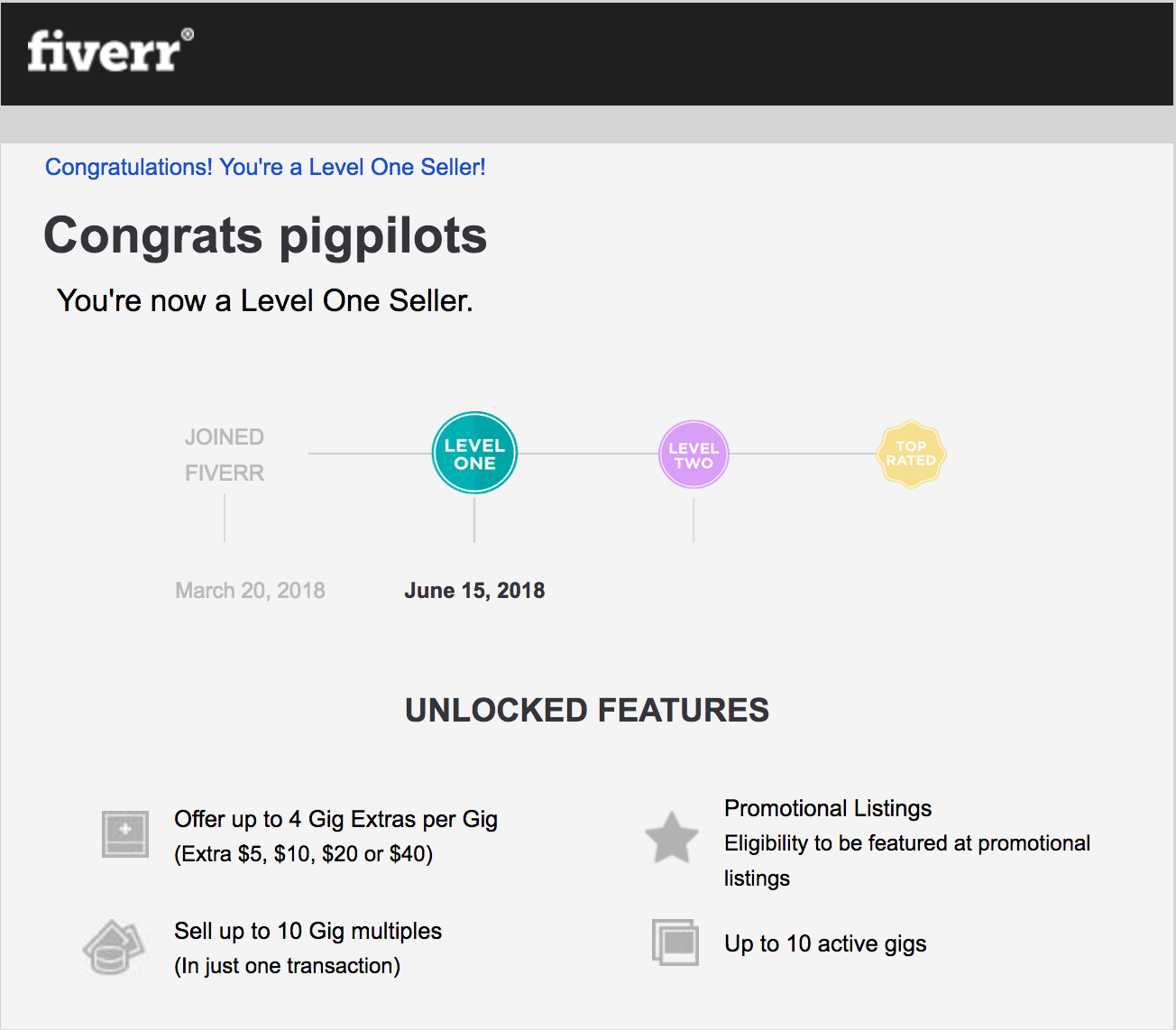 So, this new level has some perks. But to be honest, #Fiverr has been a supplemental platform at best lately. There have definitely been a few weeks where Fiverr has helped me meet a #conditional, and a few weeks ago I probably would have been thrilled to get this new status. Today, I'm nonplussed.
I still view expanding my client base and filling my schedule with #retainer clients as the best way to achieve my #minimummonetary and grow my business.
tl;dr This week is a busy one because I scheduled travel during the work week. Obviously, that's not going to stop me from working hard or getting shit done though.. I did get upgraded to a new Fiverr seller level, but I'm seeing the platform more and more as supplemental to my primary focus: building a strong client list.
Author Bree Weber Published 6/19/2018, 6:31:17 PM Permalink